The Complete LGV & PCV Driver CPC Case Study Test DIGITAL WALLET ONLINE TRAINING
The Complete LGV & PCV Driver CPC Case Study Test DIGITAL WALLET ONLINE TRAINING
Pass your Driver Certificate of Professional Competence (CPC) Case Study Test first time with the UK's most comprehensive software pack for LGV and PCV drivers. Structured just like the real test, this interactive software contains everything you need to prepare for and pass Module 2 first time. Inside you'll find hundreds of interactive multiple choice questions, based on practical scenarios that you may encounter in your everyday working life as a professional driver.
As with the official DVSA test, you will be tested on your knowledge and understanding and ability to demonstrate how you would put your skills into practise to become a safe and considerate road user.
This is a physical cardboard wallet which we despatch by post to your address that contains a code allowing you to access ONLINE TRAINING on your Smartphone, tablet, Smart TV, Xbox, PlayStation, Mac, laptop or PC.
The largest database of professionally written CPC questions available for trainee LGV and PCV drivers
Practise hundreds of interactive multiple choice questions
Review your answers and read explanations to help improve your skills
Sit hundreds of mock tests that are structured just like the real test
Includes a fully searchable digital copy of the Highway Code 
Detailed introduction to the CPC module including everything you need to know about the test, who needs to take it, and how it fits into the licensing system for LGV and PCV drivers
Includes comprehensive learning materials covering every aspect of the DVSA syllabus for the CPC test
Keep a track of your progress and find out when your ready to sit the real test
Printable mock papers to prepare away from the PC
---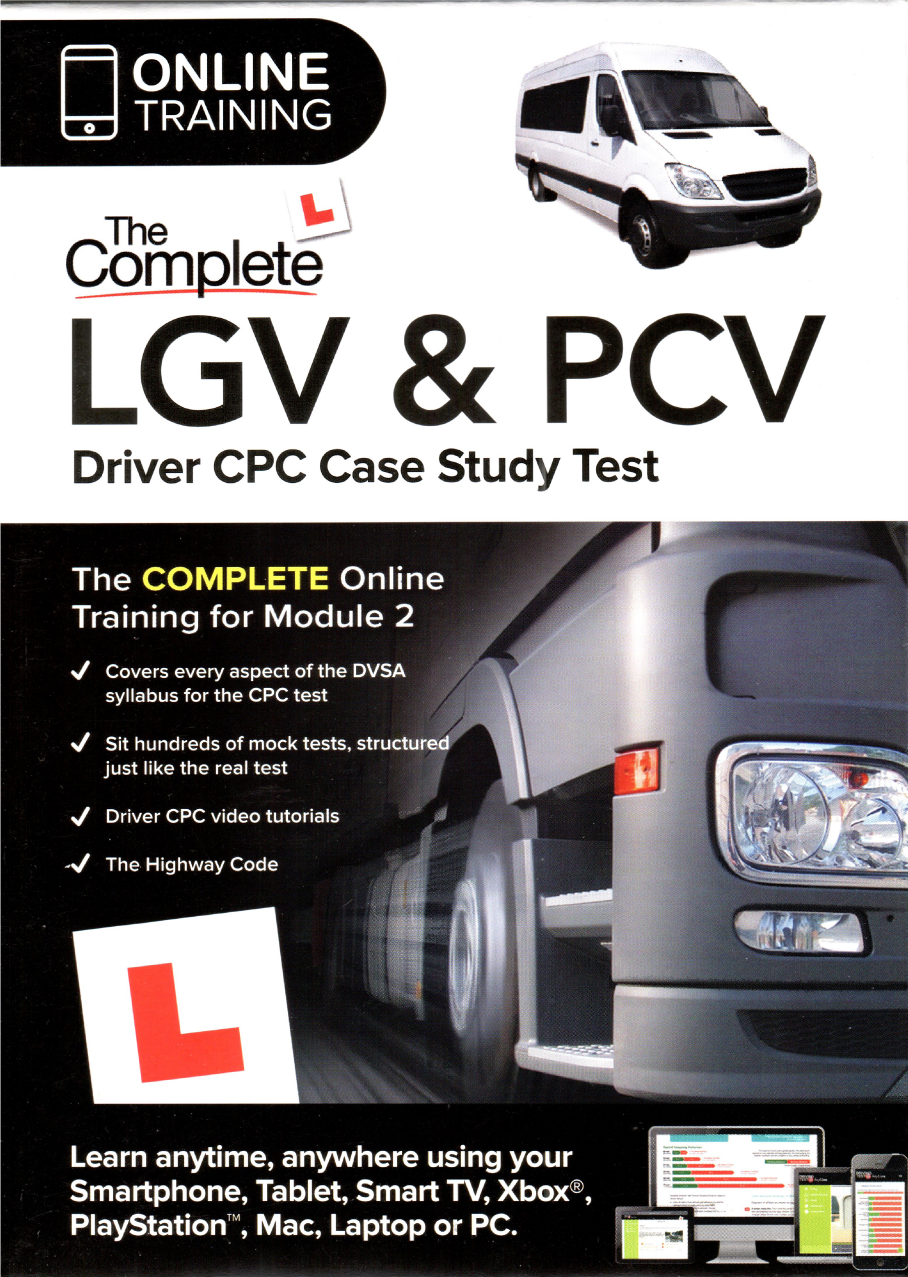 Send this to a friend
The Complete LGV & PCV Driver CPC Case Study Test DIGITAL WALLET ONLINE TRAINING