GET A LIFE: Creating a Successful Work - Life Balance
GET A LIFE: Creating a Successful Work - Life Balance
Is work taking over your life? Is your life interfering with your success at work?

Work-life balance is ever-evolving and can be hard to find and maintain, especially as your career develops and circumstances change. Get A Life! is a highly practical handbook to help you do just that.

Written by experienced coach, counsellor and wellbeing consultant Rick Hughes, this book covers everything from assessing your own needs, delegation and workload management and the myths of perfectionism, to managing and investing in relationships at work and at home, considering professional and personal development, and creativity and self-worth. With a wealth of advice, case studies and useful action plans founded in over 25 years of real-world experience, Get A Life! will help you find the balance that works for you, now.
"Rick Hughes' years of experience as a psychological counsellor have given him deep insights into what matters to people and what makes for a fulfilling life, both at work and home. This book provides us with access to these insights in an easily digestible and relatable way. He emphasizes the importance of good relationships and communication and provides multiple case studies based in his experience. I can highly recommend this as a read that will help you reflect and put into practice some simple things that will improve your work-life harmony."


David Roomes, Chief Medical Officer, Rolls-Royce
Rick Hughes
 (MBACP, MPhil, DipC, DipM) is the former Head of Service for the University of Aberdeen Counselling Service and former Lead Advisor: Workplace for the British Association for Counselling and Psychotherapy. He has been a Wellbeing Consultant, Workplace Counsellor, Coach, Employee Support trouble-shooter and writer for over 25 years, providing support, counsel or guidance for thousands of individuals, and worked with clients such as the Royal Mail Group, Department for Transport, West Midlands Police, NHS Grampian and AstraZeneca.
WHAT DO WE THINK ABOUT THIS BOOK
"When we first reviewed this book we knew it would appeal to our customers.
We all know how difficult it is to keep a healthy work life balance, with all the pressures that we have to deal with every day. As a Driving Instructor you are at the sharp end of these presures, from the likes of other motorists, DVSA, pupils, and the need to earn enough to provide for your family. 
Give this book a try and put yourself in a better place. 
We found it very useful and certainly helps to puts things into perspective."
---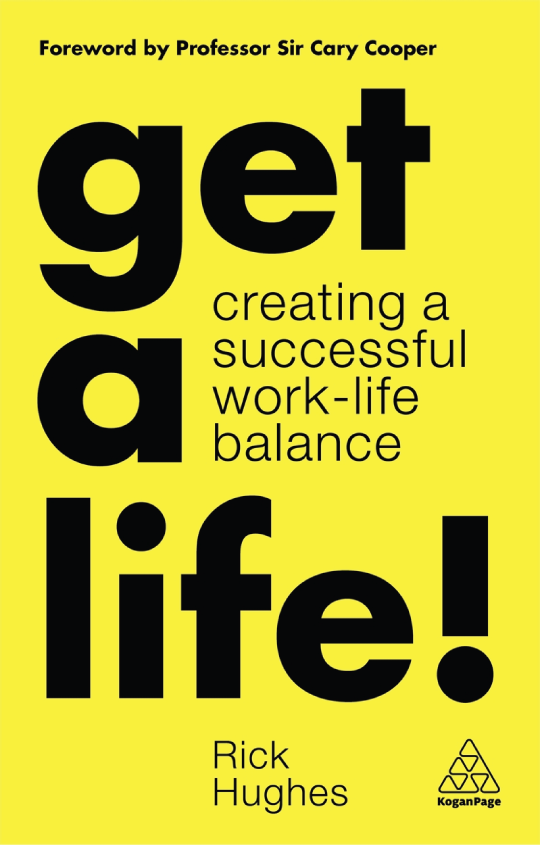 Send this to a friend
GET A LIFE: Creating a Successful Work - Life Balance