Driving Test Success Anytime DIGITAL WALLET ONLINE TRAINING
Driving Test Success Anytime DIGITAL WALLET ONLINE TRAINING
COMPLETE ONLINE TRAINING 
Driving Test Success Anytime is an online training solution that combines all the latest tools and resources to help you PASS FIRST TIME! 
This is a physical cardboard wallet which we despatch by post to your address that contains a code allowing you to access ONLINE TRAINING on your PC, laptop, netbook, Mac, smartphone or tablet. Ideal for a present for those who do not have a dvd drive on their computer.
Inside you'll find 3 months unlimited access to the UK's most complete online training solution. Simply login and start revising for your tests anytime, anywhere, using your PC, laptop, netbook, Mac, smartphone or tablet. 
Note: Your 3 months Gold Membership will only begin when you enter your activation code online. Why choose Driving Test Success? Over the years Driving Test Success has helped over 11 million learners prepare for their tests as well as being highly recommended and endorsed by the leading driving instructor associations, so you can be confident that you're in safe hands.
---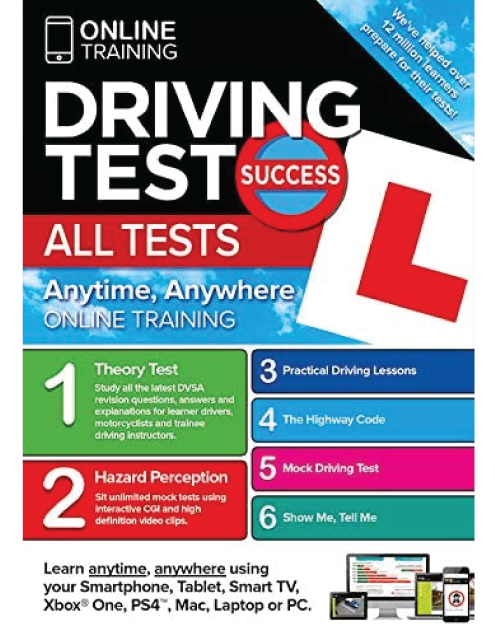 Send this to a friend
Driving Test Success Anytime DIGITAL WALLET ONLINE TRAINING